Phoenix Rising Academy is the epitome of excellence in soccer development within Arizona. A founding member of Major League Soccer's elite player development program, the academy is dedicated to nurturing soccer talent and elevating the beautiful game.
Why Rising Academy?
PLAYER PATHWAYS
Phoenix Rising provides a clear and direct pathway for soccer players of all ages and skill levels. From recreational teams for beginners to elite clubs for national competition, there is a place for everyone.
COLLEGE ADVISORY PROGRAM
Phoenix Rising is dedicated to helping players interested in collegiate soccer to find the best possible placements, setting them up for successful careers on and off the field.
COMPETITION
Academy teams compete at various levels, from state and regional to national and even all-star teams. Phoenix Rising is committed to pushing the boundaries of what's possible for its players.
PROFESSIONAL OPPORTUNITIES
Through its MLS Next Academy and USL Academy programs, Phoenix Rising offers a bridge to college and professional soccer, helping players achieve their dreams at the highest levels of the sport.
Phoenix Rising Academy is not just about soccer; it's about fostering passion, skill, and a love for the game — helping every player rise to their fullest potential.
Academy Staff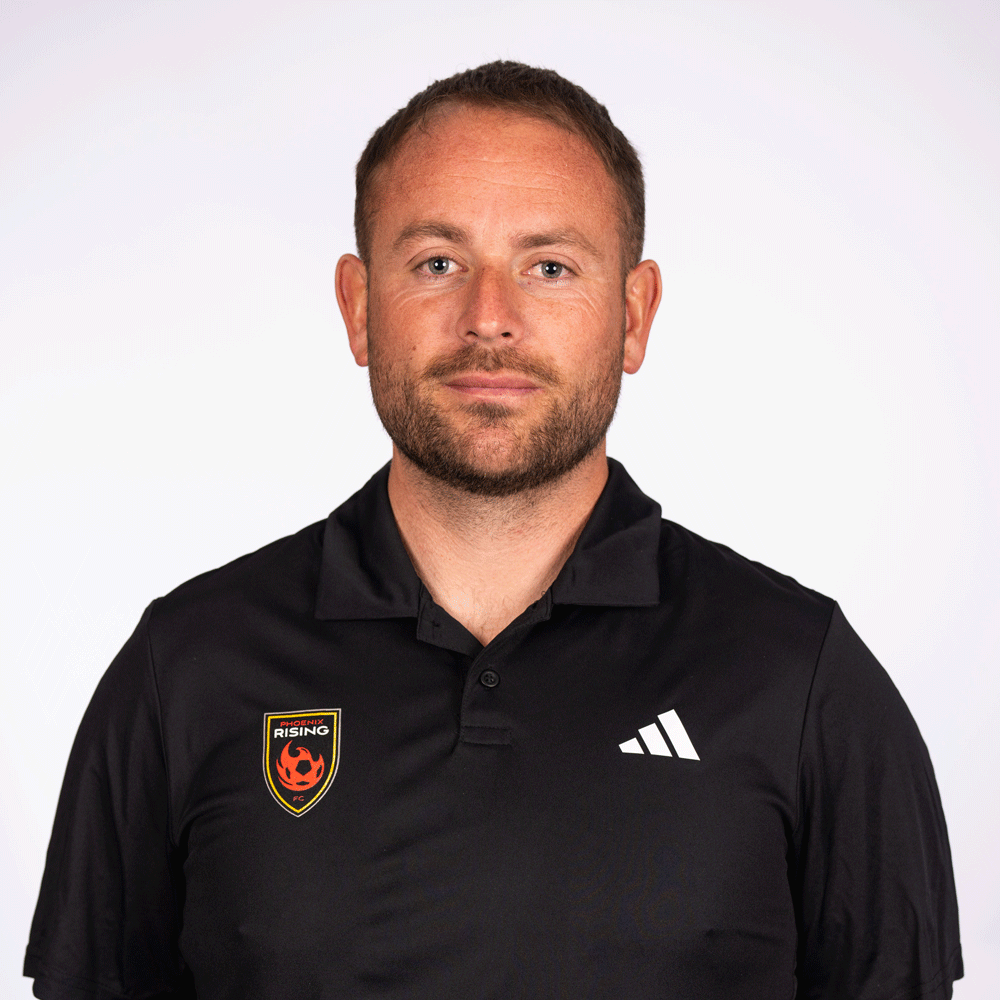 ANDY CHAPMAN
Professional Academy Head Coach
Phoenix Rising FC
The Phoenix Rising FC Professional Academy is led by an exceptional team of coaches and experts, all of whom uphold the highest standards. Their extensive knowledge, comprehensive understanding of the elite player pathway, years of experience, and interpersonal skills collectively empower players to receive professional guidance and development as they pursue their dreams.
Join the PRFC Academy
Players that are interested in playing for Phoenix Rising FC Professional Academy U13 – U19 should register their intent to play via the form below. Inquiries about payer ID camps can be submitted to ProAcademy@phxrisingfc.com.
---