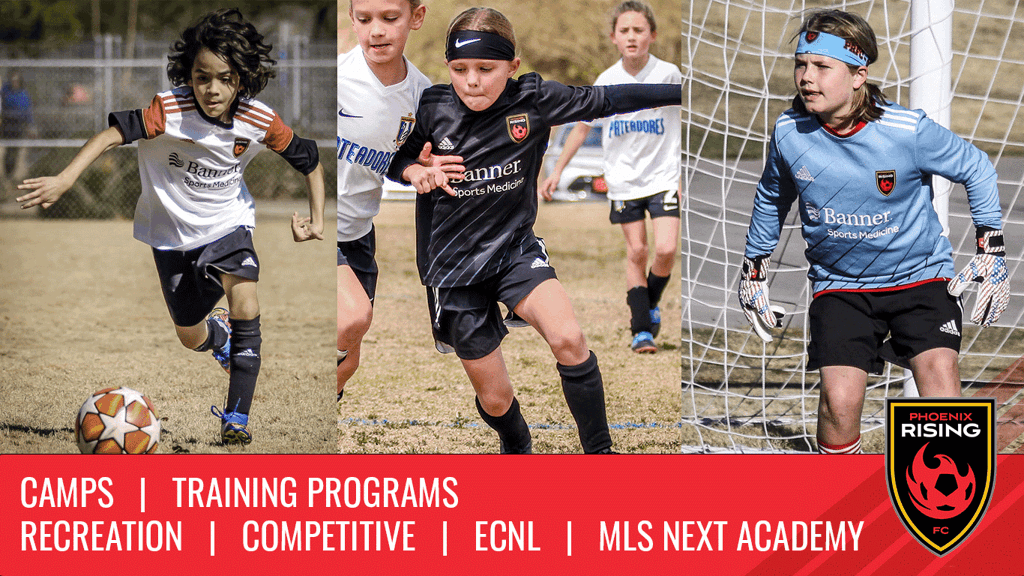 Recreation, Competitive, ECNL and Academy
With over 5 different regions and elite platforms with Elite Clubs National League and an Academy, we offer the only direct pathway for players to a professional team within the State of Arizona.
Our Youth Clubs feature:
Recreational teams for new and progressing soccer players.
Competitive teams for players advancing to compete at the state, regional and national levels.
Elite Club National League teams for players capable of competing on a regional and national level.
Academy opportunities with United Soccer League
A College Advisory Program that facilitates the best possible placements for players interested in competing at the collegiate level.
A USL League professional men's team, FC Tucson.
A Women's Premier Soccer League (WPSL) team, FC Tucson.
United Soccer League Championship professional soccer team, Phoenix Rising FC, also currently an applicant for Major League Soccer (MLS) franchise expansion.
Recreation, Competitive, ECNL and Academy
Our Youth Camps and Training Programs feature:
In Stadium and Out of Stadium Camps
In Stadium and Out of Training Programs
Residential Camps at Embry Riddle University
For questions regarding the youth soccer club, please email info@prfcyouthsoccer.com