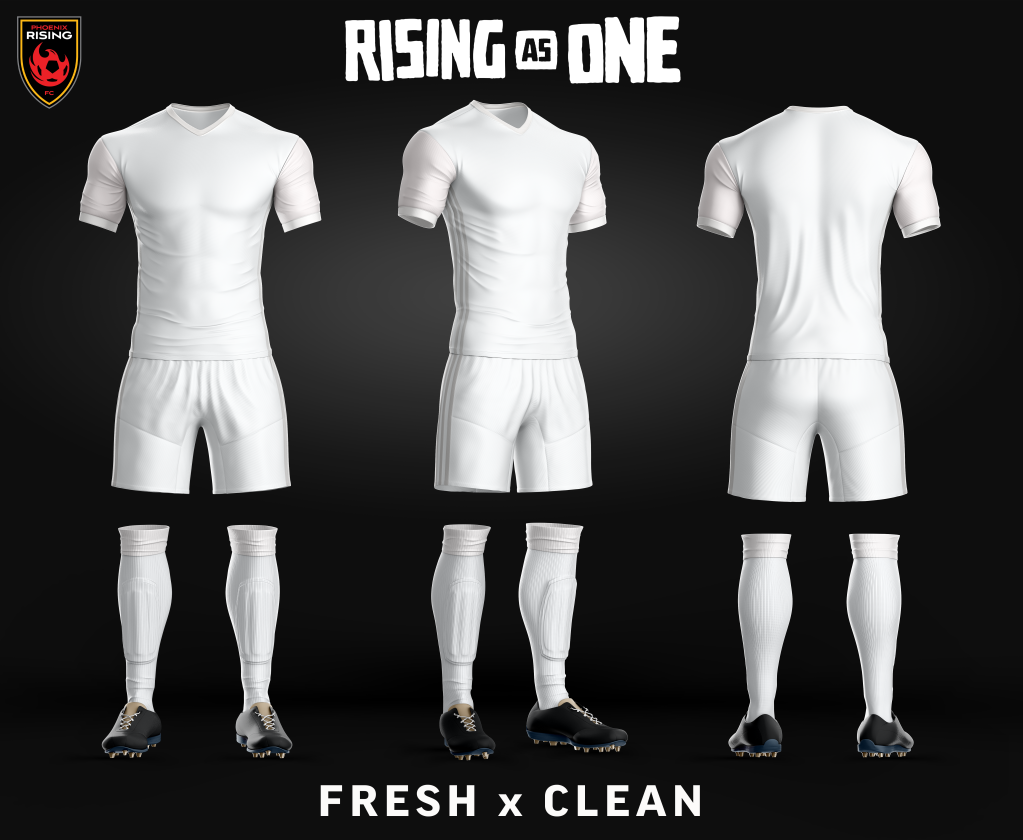 Phoenix Rising announced today its "Fresh x Clean" Edition kits for the 2022 season.
"So many teams talk about how 'clean' or 'fresh' their new kits are but what is more clean and fresh than shorts and shirts right out of production?" said Phoenix Rising Director of Marketing H. José Bosch. "Once the shirt and shorts came in, I didn't even want to put anything else on them. They were exactly what we were looking for."
The new, innovative design is inspired by a clean canvas ready for fresh ideas. Also, Outkast's "So Fresh, So Clean" is just a really cool song.
Rising will debut their Fresh x Clean" Edition kits on in a special exhibition on April 31st