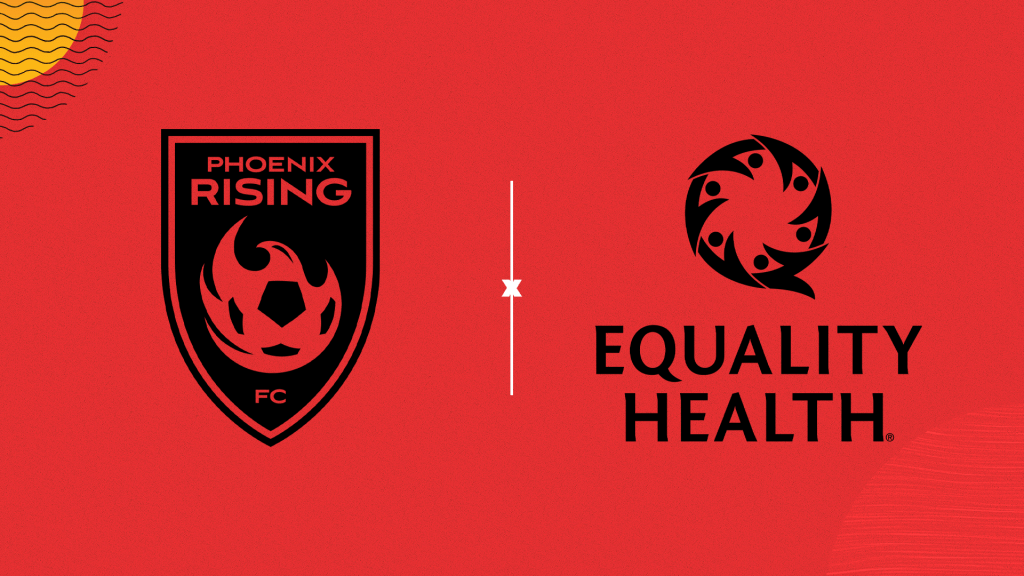 Equality Health, a leading provider of value-based physician networks uniquely equipped to address the needs of diverse and historically underserved communities, will return for its fifth season as the official presenting sponsor of Phoenix Rising FC, the club announced today.
"Phoenix Rising FC has emerged as one of the preeminent sports franchises in the state, and we're proud to extend our sponsorship with the club," said Hugh Lytle, Founder and CEO of Equality Health. "We believe that healthy communities begin with healthy influences, and we're excited to align and continue our partnership with the Rising."
Equality Health is committed to improving access to high-quality care for all people, especially those who need it the most. The company expands access to care by empowering doctors to deliver exceptional patient experiences while improving clinical outcomes.
As the 2022 season commences, Equality Health and the Phoenix Rising will work together to amplify the message of healthy living. Equality Health's network of culturally competent physicians and targeted health education efforts combined with the Rising's engagement with its growing fan base positions this partnership to spread the word of good health throughout Arizona's communities.
"Equality Health has been a loyal partner for the past five seasons," said Phoenix Rising GM Bobby Dulle. "We're excited to have them back as the presenting sponsor of our 2022 season, beginning with our match against Monterey Bay FC for Opening Night on Saturday, March 12. We also expect our presence in the community to expand this season as we work together to encourage Arizonans to embrace healthy living."
About Equality Health
Equality Health, LLC is a Phoenix-based whole-health delivery system focused on transforming value-based care delivery with population specific programs that improve access, quality, and member trust. Through an integrated technology and services platform, culturally competent provider network and personalized care model, Equality Health helps managed care plans and health systems improve outcomes for diverse populations while simultaneously making the transition to risk-based accountability. For more information about Equality Health, visit www.equalityhealth.com or follow @EqualityHealth on Facebook, @EqualityHealth on Twitter, and @EqualityHealth on LinkedIn.