Know before you go!
Before you head out to a Phoenix Rising match, click here to learn everything you need to know for matchday.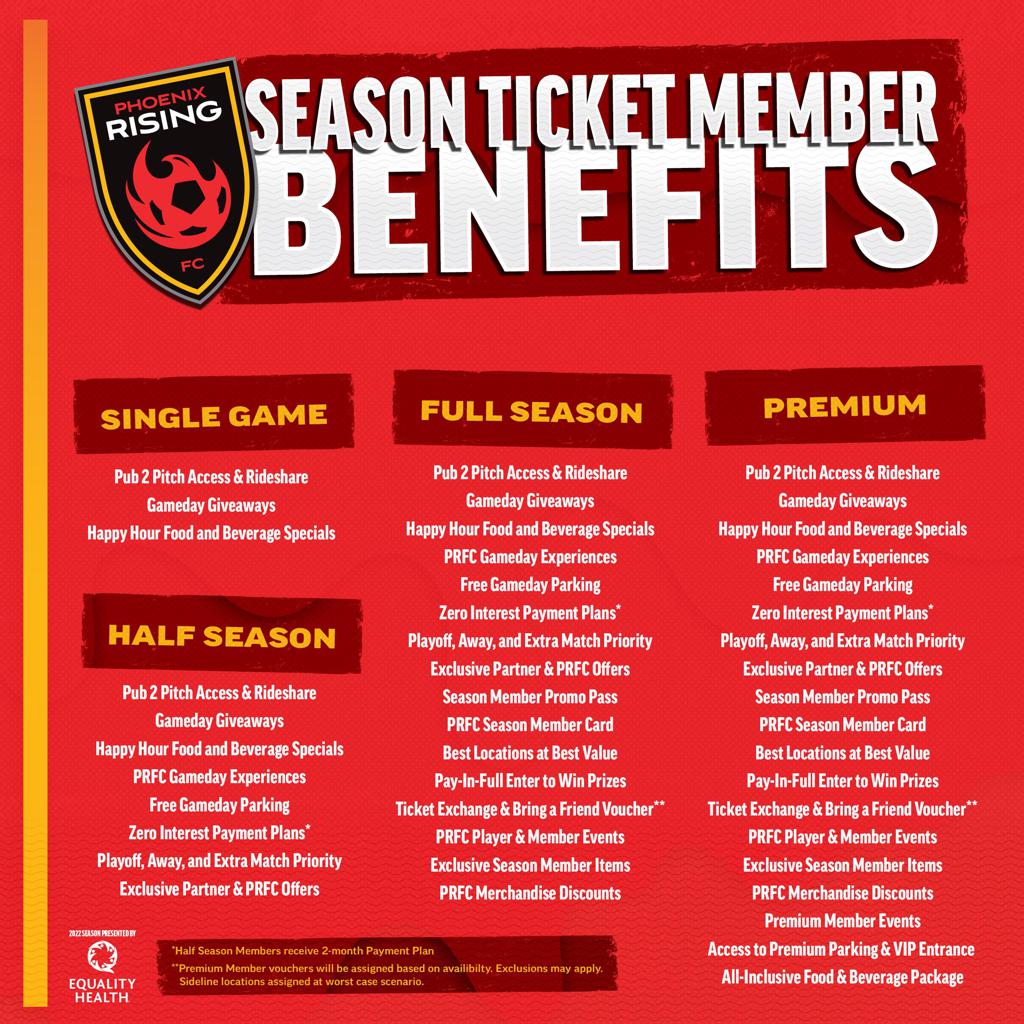 HAVE THERE BEEN ANY PREMIUM SEATING CHANGES FOR THE 2022 SEASON?

For the Premium Terrace, we have created an opportunity for renewing members to purchase reserved seating on the first level drink rails. Premium Terrace Members will have the opportunity based on the account's priority number.
Please contact macy@phxrisingfc.com with any questions.
Also, the Bring a Friend and Ticket Exchange Benefits will be available. However, due to high demand in all Premium Seating options, the exchanged and additional tickets will be placed in best available sideline. For each premium ticket you will receive two sidelines.
For account changes or questions contact your representative or call 623.594.9606