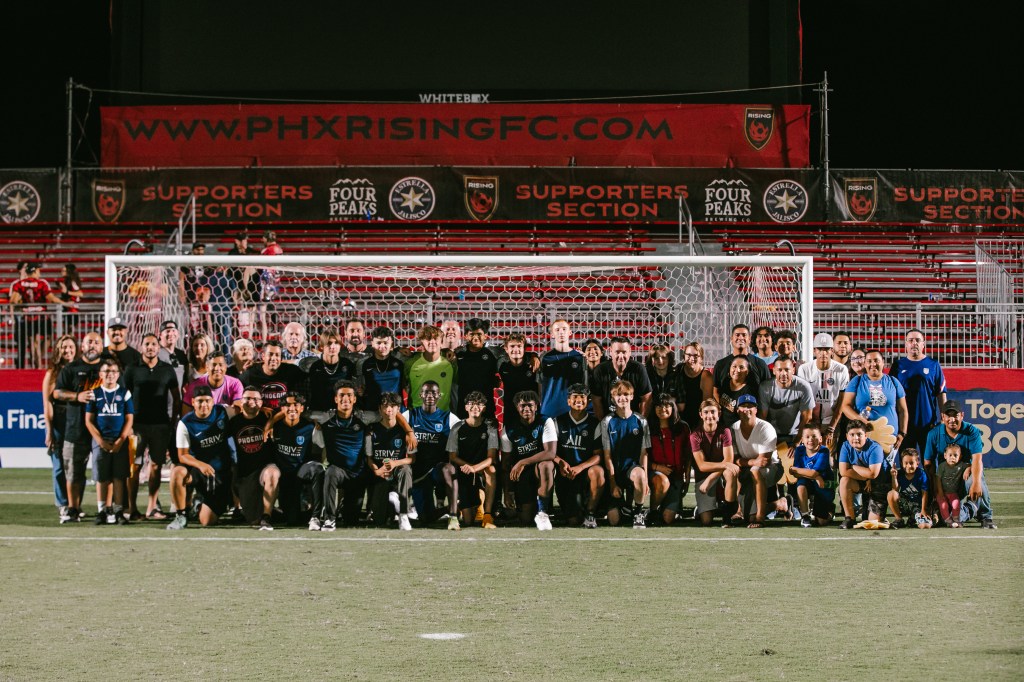 Phoenix Rising Group options (+10 tickets) provide discounted rates and incredible experiences that appeal to groups of all sizes and occasions.
Whether it's a corporate outing, birthday, family gathering, or any celebration, Rising has an option for you! Tell us more about your group and a representative will reach out to provide you with customizable options and availability.

Rising can customize group experiences for non-profits and fundraisers or include group items for special themes and more.
Please contact kasey@phxrisingfc.com for more information on how we can make this a memorable experience for everyone.
General questions? Click here for our Groups FAQs page!