1. From your desktop, click your workspace name in the top left.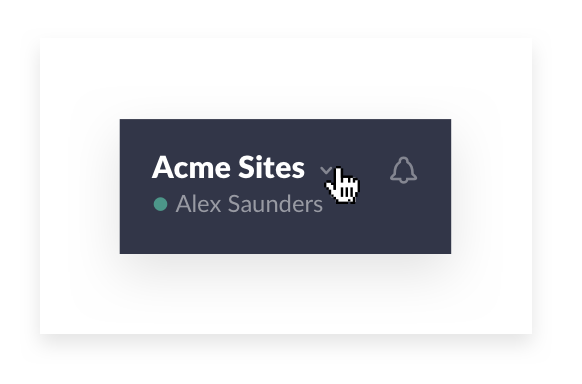 2. Choose Customize Slack from the workspace menu in your desktop Slack app.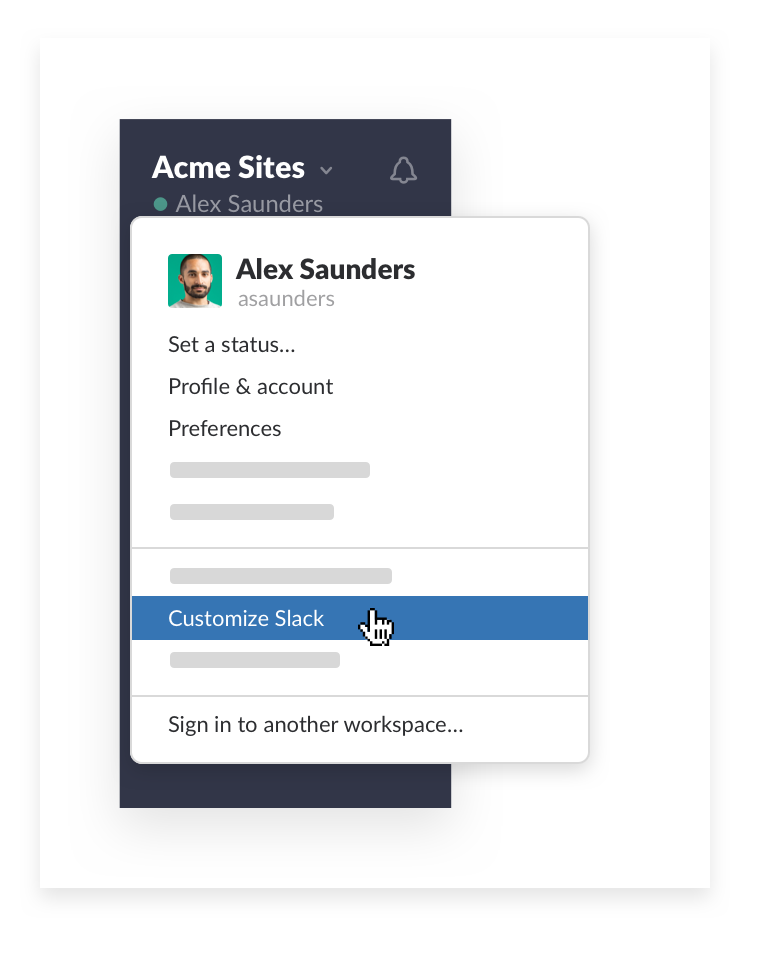 3. Pick an image to upload and give it a descriptive name.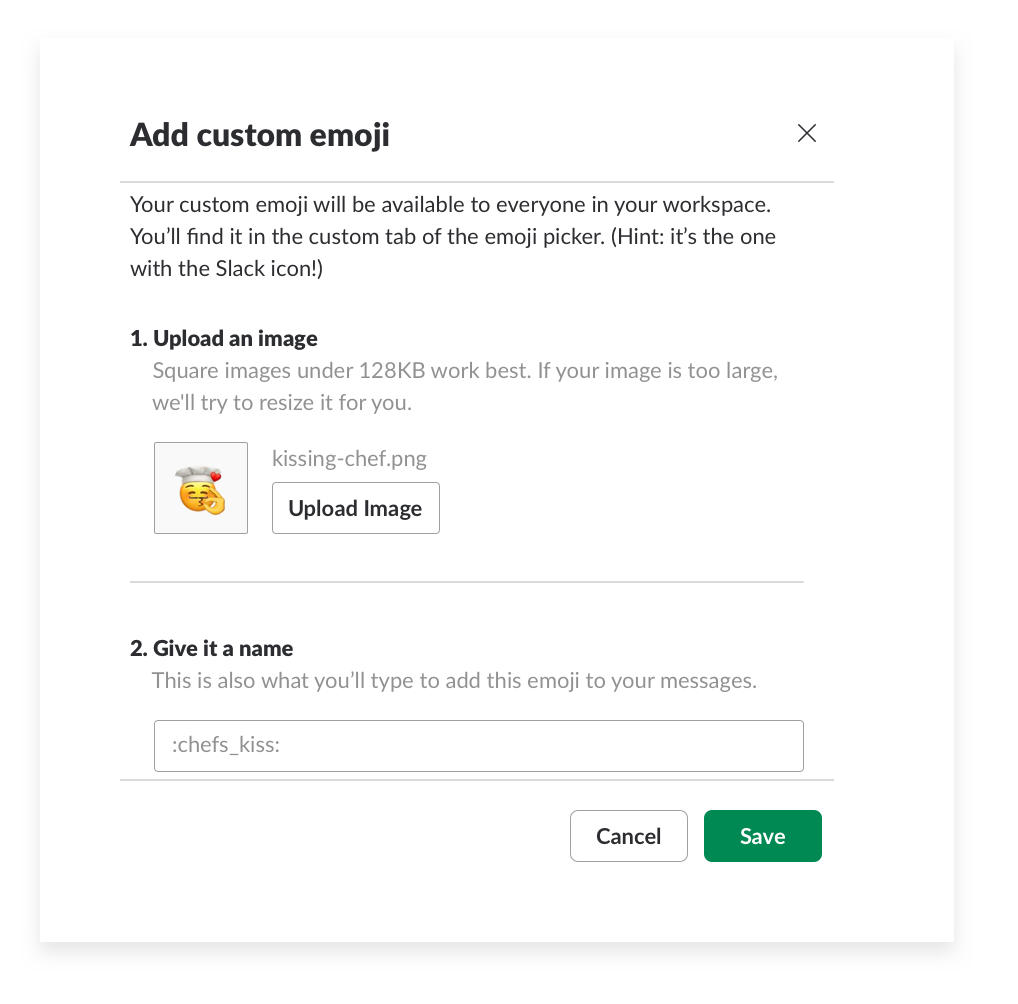 4. Find your new custom emoji by clicking the hashtag in the far right corner of the emoji options!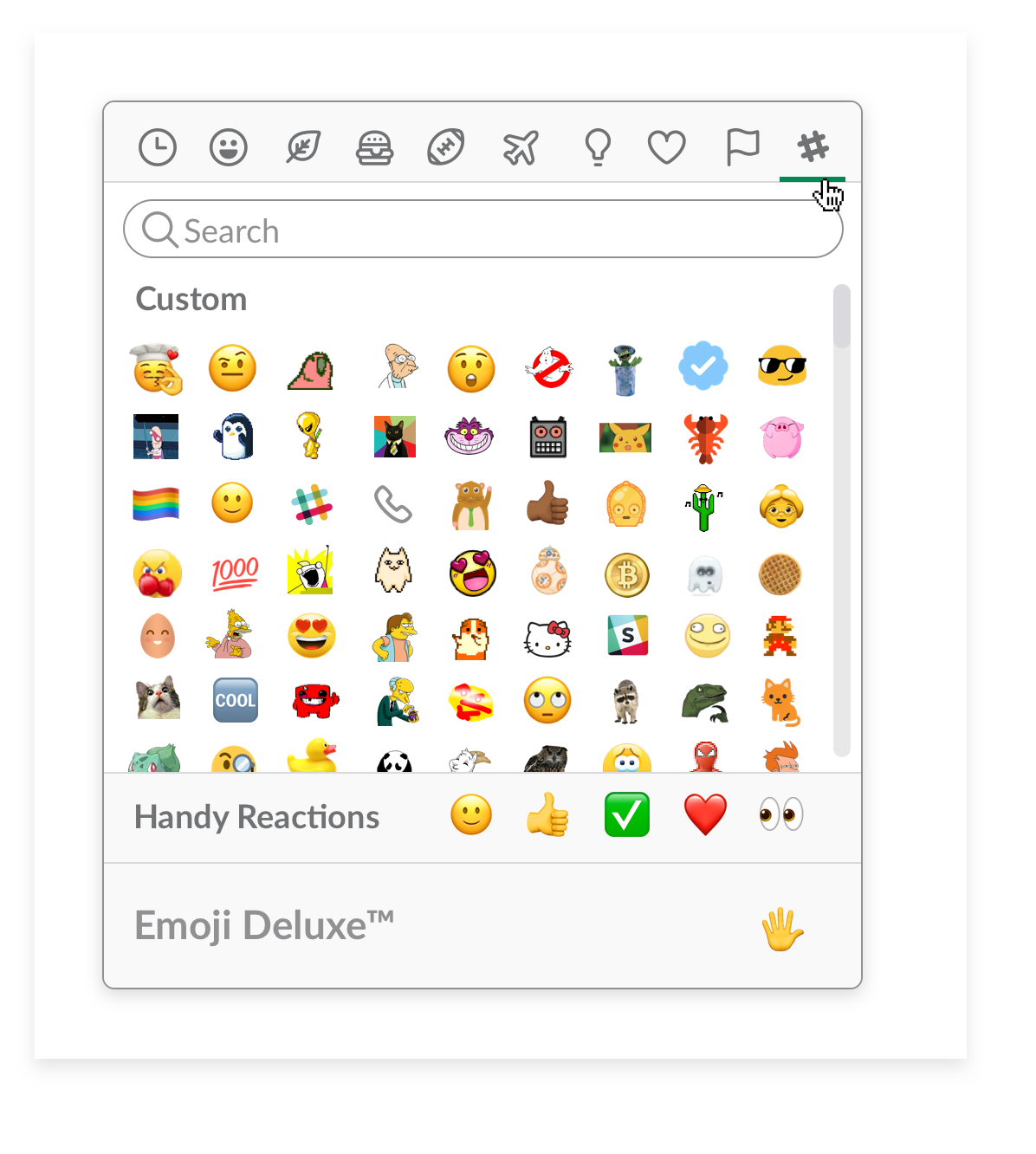 Source: https://slack.com/slack-tips/upload-custom-slack-emoji-to-express-your-unique-office-culture