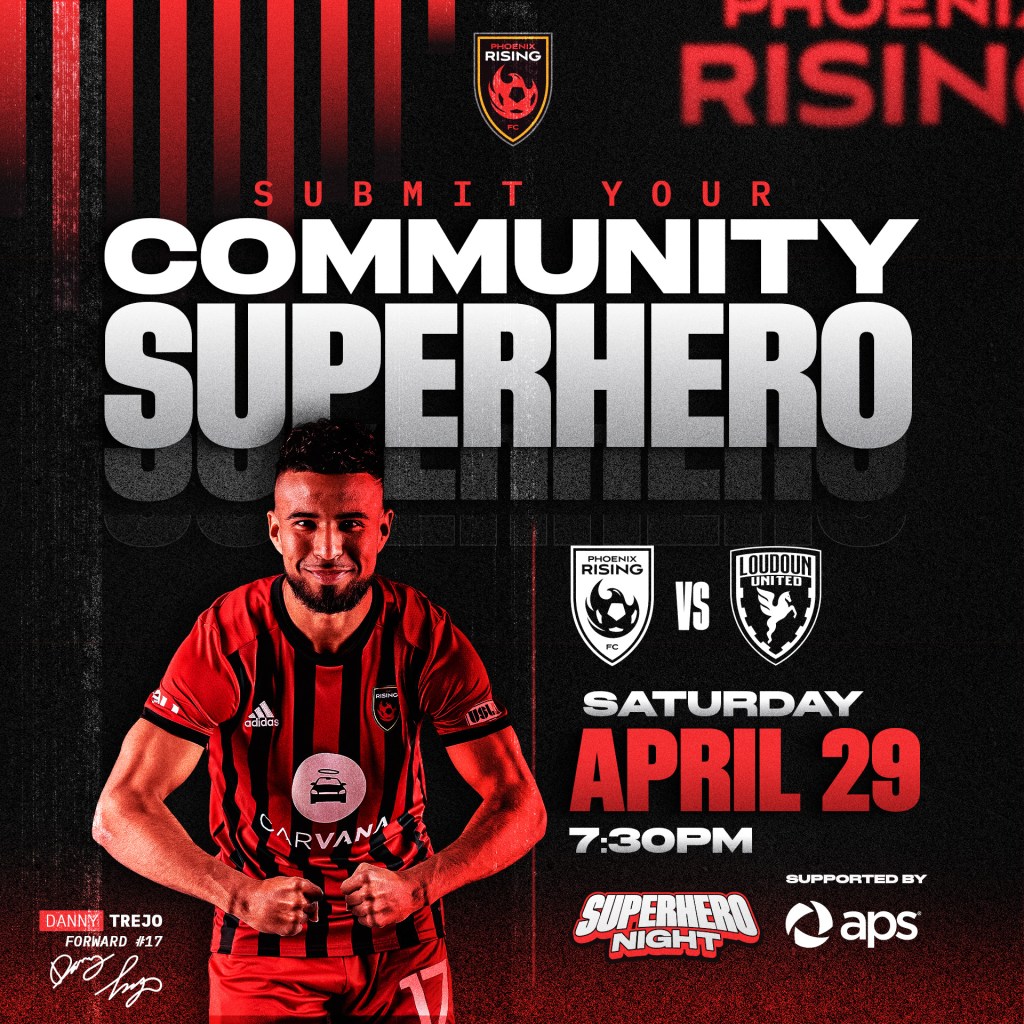 While we read and watch superheroes in comic books and movies, there are superheroes amongst us in our community!
Front-line workers are helping the community every day with their commitment to service and making the world a better place. For Superhero Night, supported by APS, Phoenix Rising wants to celebrate the best of the best amongst our community superheroes. We're asking fans to nominate a community superhero in their life.
Selected superheroes will be chosen for an on-field recognition before our match on Saturday, April 29th!